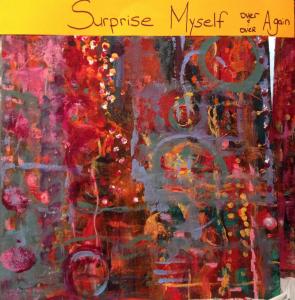 Using a wide range of variation might feel messy, chaotic or "too much" in these first layers, but trust that you are simply giving yourself options. You can always simplify your painting at any given moment, but for now let run wild with the infinite amount of ways to play with paint. For now— MORE IS MORE. Flora Bowley

For those of you who are feeling anxious or" NO GOOD AT THIS ART THING", remember that in this moment you are free to paint without expectation, judgement or self critisism....This is simply the time to play with your paint,move to the groove of your music as wonderful outcomes await.
This is an amzing opportunity for both painters and those new to painting to discover more about themselves...painting like this is especially difficult for those who have been painting in the past and who have no expreience in LETTING GO of those ingrained habits and need to PLAN....this is a gift, so re-open it with a renewed energy,spirit and the desire to enjoy the MESS,chaos,and mystery of the UNIQUE painting waiting for you at the end of this session....Don't compare yourselves to anyone or anything...you will miss the opportunity to create what can only be yours and yours alone. The more original the better!